Yes, Advanced Brain Imaging Shows Lyme Disease Brain Fog is Real!
Lyme-disease-associated persistent symptoms include severe fatigue, pain, and cognitive problems. These symptoms can be impairing and yet difficult to validate using currently available diagnostic tests.
Patients are often told by their health practitioners: "your tests are normal, your symptoms are in your head," aka psychosomatic.
However using advanced neuroimaging research modalities, such as PET imaging, functional MRI (fMRI), and diffusion tensor imaging (DTI), clinical researchers at Johns Hopkins University School of Medicine have identified objective inflammatory, functional, and structural abnormalities in the brains of Lyme disease patients as compared to healthy controls.
These novel findings indicate that Lyme-disease-associated cognitive symptoms are biologic and measurable, not psychosomatic.
These discoveries, although significant, are not yet well known by the physician community or presently available to clinicians.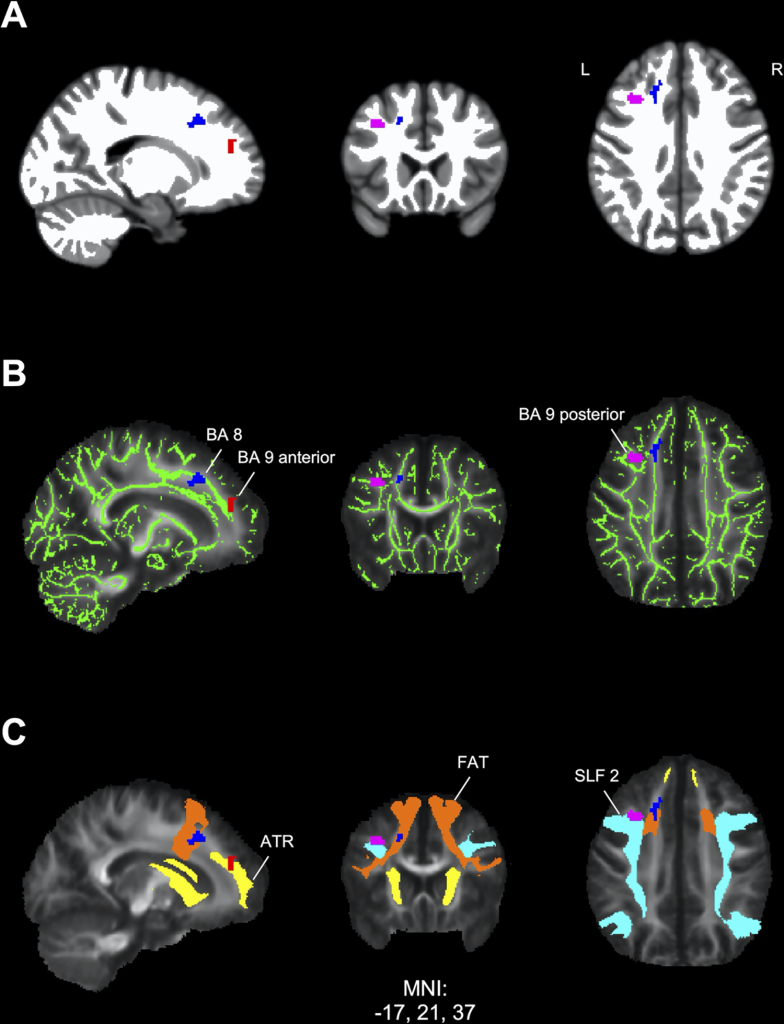 What is brain fog?
Brain fog is a term used to describe difficulties with cognitive functions such as:
concentrating
word recall
processing speed
working memory
mental fatigue
multitasking
Working memory enables one to do tasks quickly or easily solve a problem without looking up information. This includes quickly learning a new computer program or using names or numbers for a routine task.
Mental fatigue is akin to how one feels after taking a long test that requires remembering detailed information or doing a complicated mental task when short on sleep.
Brain fog is difficult to diagnose
The cognitive difficulties experienced by Lyme disease patients are often too subtle for most clinical diagnostic tests to presently uncover. Standardized neuropsychological tests do reveal that working memory and processing speed are impacted, but these findings can be difficult to interpret (2). Advanced neuroimaging methodologies are more sensitive but are currently only available in a research setting.
Research utilizing advanced neuroimaging reveals novel findings
Non-standard research-grade brain neuroimaging technologies have enabled the discovery of marked biologic abnormalities in patients with Lyme disease as compared to healthy controls.
A Columbia University brain PET imaging study (2009) found hypometabolism in Lyme-disease-associated encephalopathy (3).
A Johns Hopkins University School of Medicine brain PET imaging study (2018) revealed increased inflammation and glial activation in patients with Lyme-disease-associated persistent symptom (4).
A 2022 Johns Hopkins University School of Medicine neuroimaging study, utilizing fMRI and DTI brain scans in conjunction with each other, identified striking functional abnormalities as well as distinct structural changes in the white brain matter of Lyme disease patients (1).
These findings indicate the cognitive symptoms of Lyme disease patients are real and may be associated with ongoing neuroinflammation.
More research is needed to better understand the diagnostic and therapeutic implications of these notable discoveries and to bring new insights and more advanced tools into the clinic to help patients.
---
Citations: