Greenspring Station Clinical Providers and Staff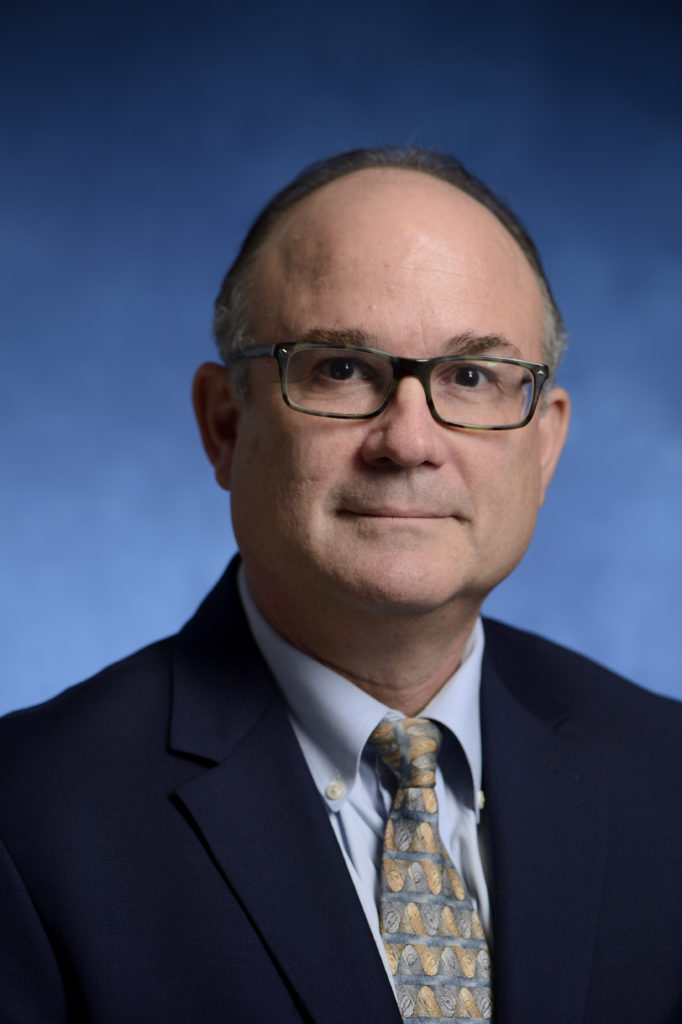 John Aucott, MD
Director, Johns Hopkins Lyme Disease Research Center
Dr. Aucott is Associate Professor of Medicine, Johns Hopkins University School of Medicine, Board certified in Infectious Diseases, and a clinical researcher who sees patients for Lyme disease and complications of Lyme disease.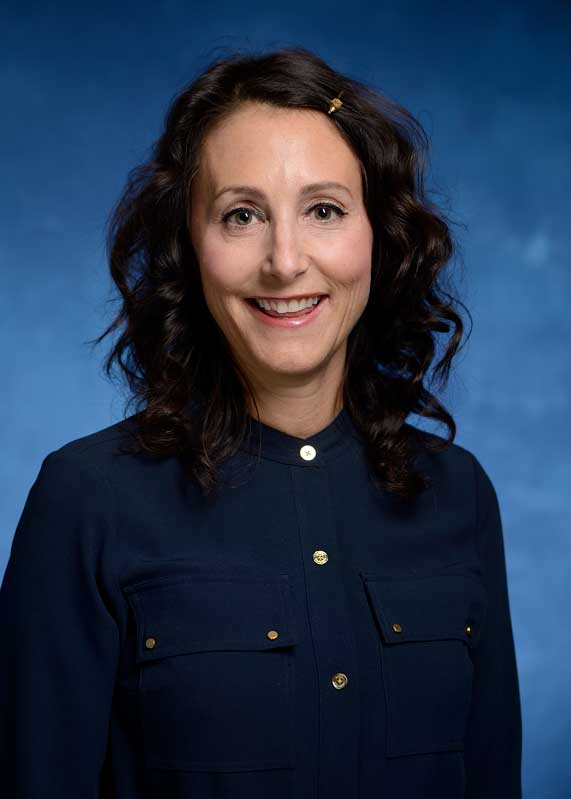 Cheryl Novak, MSN, CRNP
Certified Registered Family Nurse Practitioner
Cheryl sees patients at the Center for clinical consultations in collaboration with Dr. Aucott. She also manages prescription refills and the completion of medical-related forms.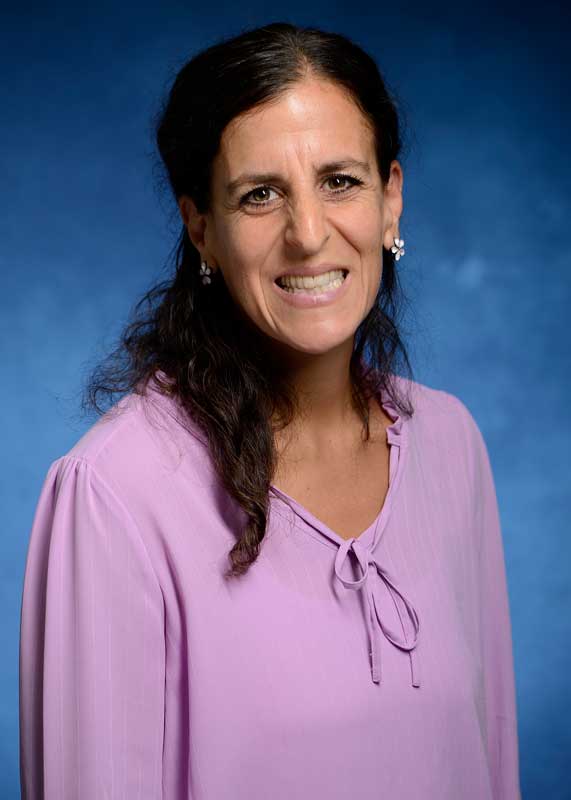 Susan Joseph, BSN, RN
Senior Research Nurse
Susan coordinates clinical consultations and is the clinic nurse.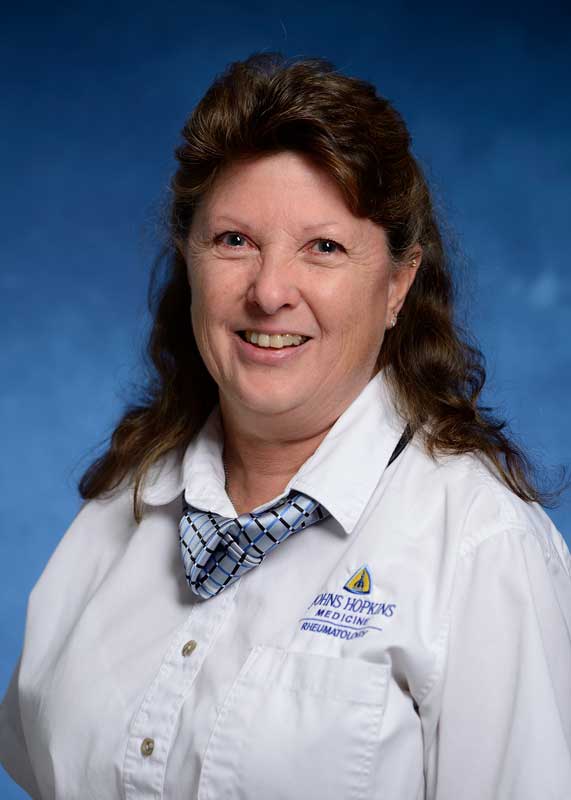 Lucinda Crews
Senior Medical Office Coordinator
Cindi manages initial referrals to the clinic and schedules appointments and follow-ups.
Clinical Research Directors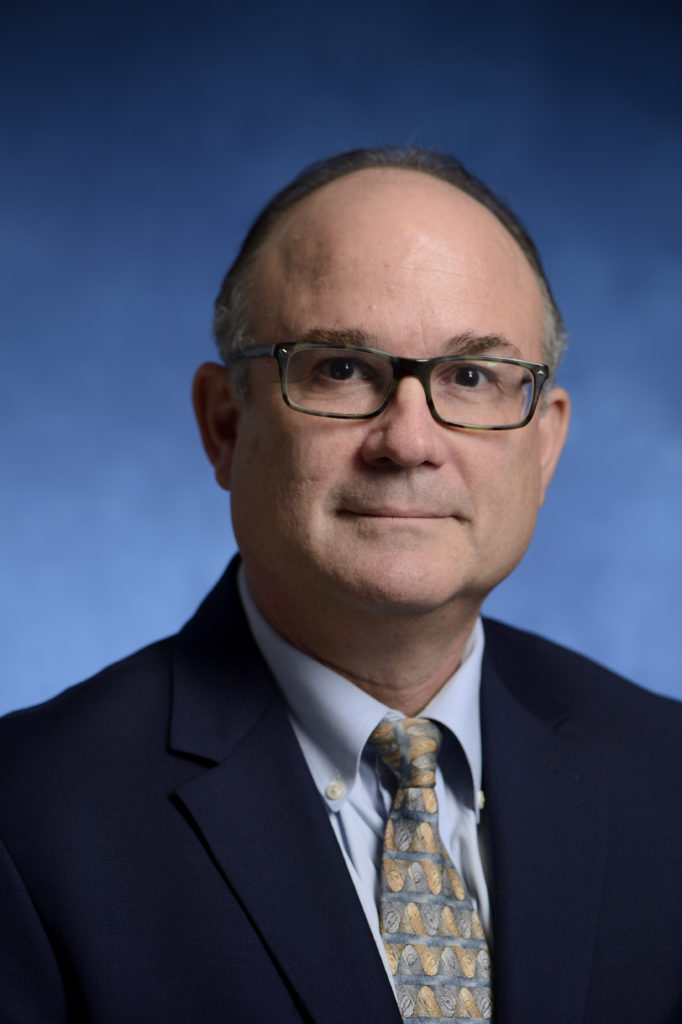 John Aucott, MD
Associate Professor of Medicine, Johns Hopkins University School of Medicine
Director, Johns Hopkins Lyme Disease Research Center
Dr. Aucott is investigating the persistent illness associated with Lyme disease that occurs in a subset of patients following initial antibiotic treatment. He is the principal investigator of the SLICE Studies that have resulted in over 25 peer reviewed publications. His efforts are focused on discovering better diagnostic and prognostic tests for Lyme disease and the development of new treatment strategies for patients with chronic symptoms.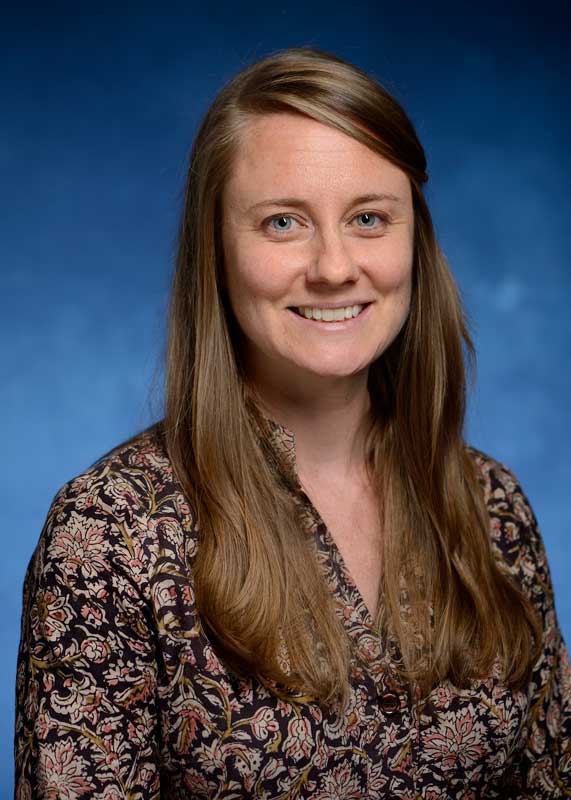 Alison Rebman, MPH
Instructor in Medicine, Johns Hopkins University School of Medicine
Director for Clinical and Epidemiological Research, Johns Hopkins Lyme Disease Research Center
Alison leads a variety of research initiatives at the Center by providing public health research design, biostatistics, data management, and study coordination. She has co-authored numerous manuscripts, with particular research interests in the qualitative illness experience of Lyme disease and in sex and gender-based differences in health.
Clinical Research Team

John Miller, MD
Assistant Professor of Medicine Lyme Arthritis Program
John leads our Lyme arthritis research including studying joint ultrasound.

Pegah Touradji, PhD
Assistant Professor of Physical Medicine & Rehabilitation Lyme Disease Rehabilitation Neuropsychology Program
Pegah leads the Lyme Disease Rehabilitaiton Neuropsychology Program.

Verna Scheeler, BSHA, MA
Clinical Research Program Manager
Verna keeps our clinical and epidemiological studies up to date with any research related regulatory and safety regulations. She manages all the collaboration agreements with our research partners in our expanding research networks. She also oversees our study enrollment sites, including managing satellite sites from Pennsylvania to southern Maryland.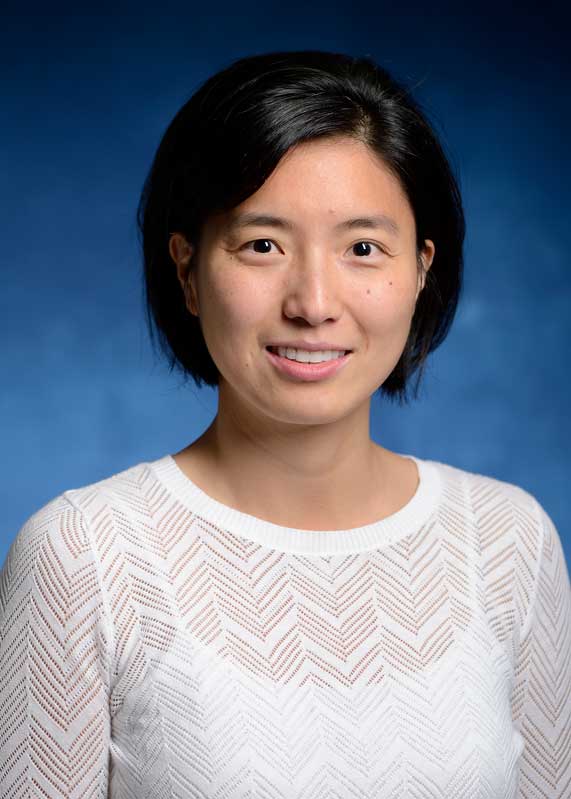 Ting Yang, PhD L
Senior Biostatistician
Dr. Yang provides expertise in biostatistics and statistical pattern recognition (machine learning). She has broad research experience applying stochastic processes and statistical methods to quality control charts design, brain image segmentation, speech data classification, clinical trial Bayesian meta-analysis, and evaluation of large-scale patient safety interventions.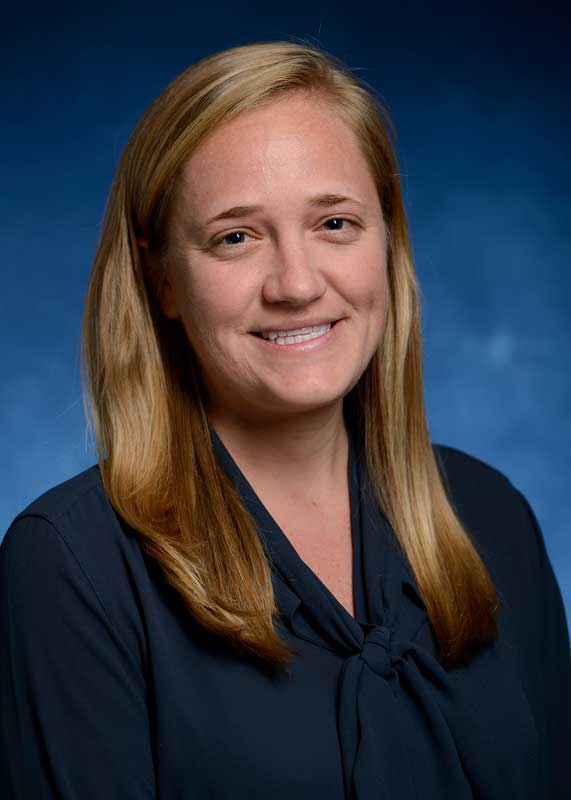 Erica Mihm Kozero, BS, CCRP
Senior Research Program Coordinator
Erica specializes in managing the collection of research participant data. She schedules and meets with participants directly, gathers data, and enters the data into our electronic system to be analyzed. She also assists with the satellite sites regarding data entry questions and research materials.

Isabella Brothers, BS
Research Program Coordinator
Bayview Medical Center Research
Laboratory Director

Erika Darrah, PhD
Associate Professor of Medicine Director for the Basic Science Laboratory, Johns Hopkins Lyme Disease Research Center
Erika leads our laboratory research studies.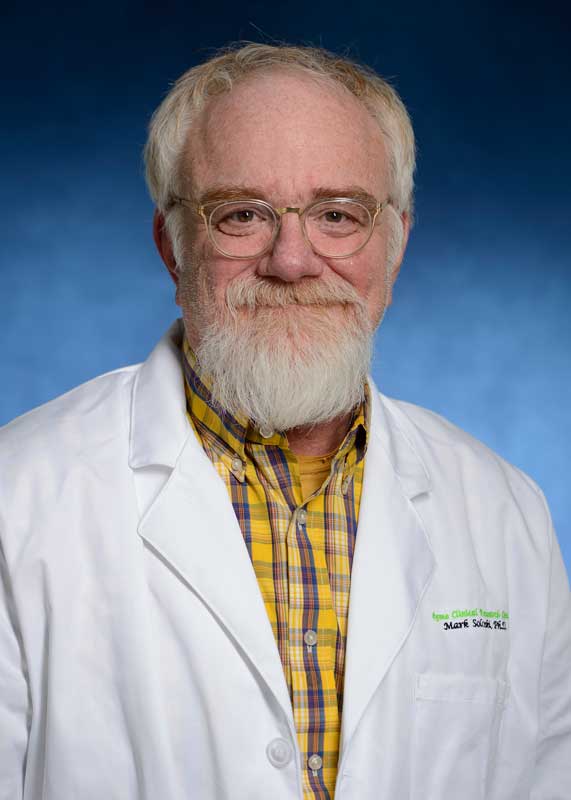 Mark Soloski, PhD
Professor of Medicine, Johns Hopkins University School of Medicine
Senior Advisor, Johns Hopkins Lyme Disease Research Center
Dr. Soloski is interested in the role that infection plays in setting the stage for chronic immune mediated inflammatory diseases. His work includes investigating the human host immune response to infection with Borrelia burgdorferi, the causative agent of Lyme disease. His efforts employ genomic, proteomic, and complex immune phenotyping approaches to identify cellular and/or molecular immune biomarkers that associate with effectiveness of bacterial clearance and/or disease pathophysiology.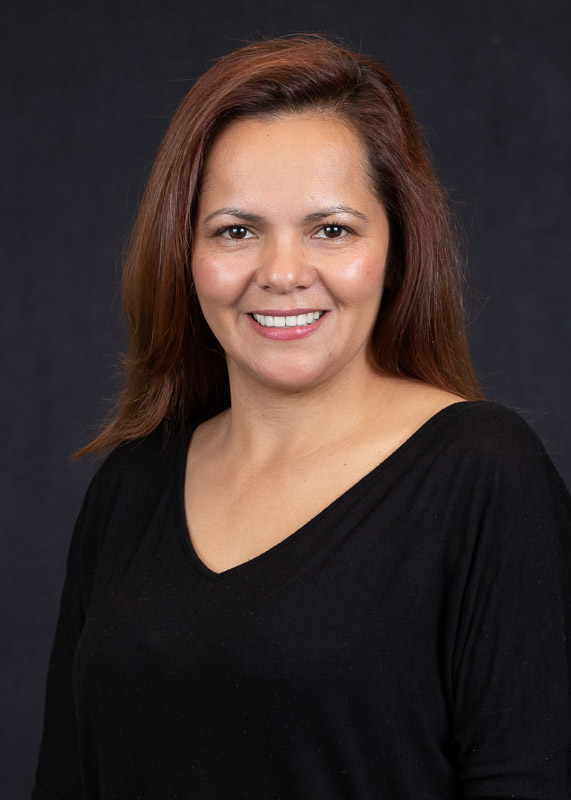 Daniela Villegas de Flores, MEd
Research Specialist II

Sara Flores, BS
Research Specialist